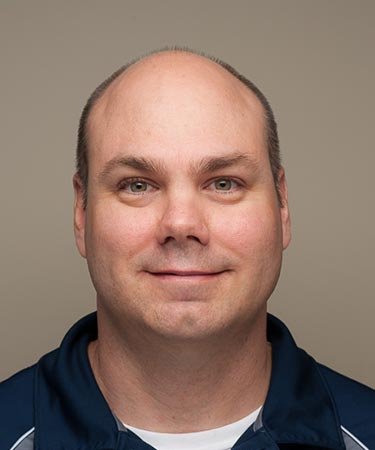 Physiotherapist
Pierre Perron
A graduate of the University of Ottawa Physiotherapy program, Pierre joined the Motion Matters team in 2013. From 1998 to 2008, Pierre was a Registered Massage Therapist (Ontario)
A graduate of the University of Ottawa Physiotherapy program, Pierre joined the Motion Matters team in 2013. From 1998 to 2008, Pierre was a Registered Massage Therapist (Ontario), treating a variety of office and sports-related injuries, and promoting injury prevention.
While being a therapist and clinic owner, he continued his professional development with courses such as Myofascial Release, Muscle Energy and Cranio-Sacral Techniques before embarking in full-time studies to become a Physiotherapist. Pierre obtained his Diploma in Advanced Manual & Manipulative Therapy in 2016, and became a Fellow with the Canadian Academy of Manipulative Physiotherapy (FCAMPT) http://manippt.org. He is pursuing more courses in fascial, neural and temporomandibular (TMJ) dysfunctions, as well as the Integrated Systems Model.
Pierre's athletic background ranges from cycling (road and mountain), track, cross-country and road running. He has qualified twice to represent Canada at the World Duathlon Championships, as well as the World Solo 24-hour Mountain Bike Championships. Following the completion of his Physiotherapy program, he completed an 11,000 km cycling trip across Canada.
Pierre est heureux de vous offrir ses services dans les deux langues.
To book an appointment or to register to our exercise classes, contact us